LiveChat
LiveChat is your key to reaching out to your clients wherever they spend there time. Even when your client is browsing your website or Facebook you can be right there to answer their questions in realtime.
LiveChat is an online chat solution that helps you connect with your customers on your website. When using LiveChat, you can see in real time the way visitors behave and approach them on each step of the buying process. This allows you to easily provide instant help and, in result, increase your conversion rates.
LiveChat comes with a ticketing system built into the application. The ticketing system allows you to receive customer queries when you are offline. By creating tickets from your chats, you can stay in touch with customers when you need some time to deal with their cases. You can also receive your support emails as tickets and handle them in one place.
LiveChat comes in three packages tailored to the needs of small, medium and big companies.
With LiveChat, you won't miss any opportunities to contact your clients. Sign up now for a free 30-day trial.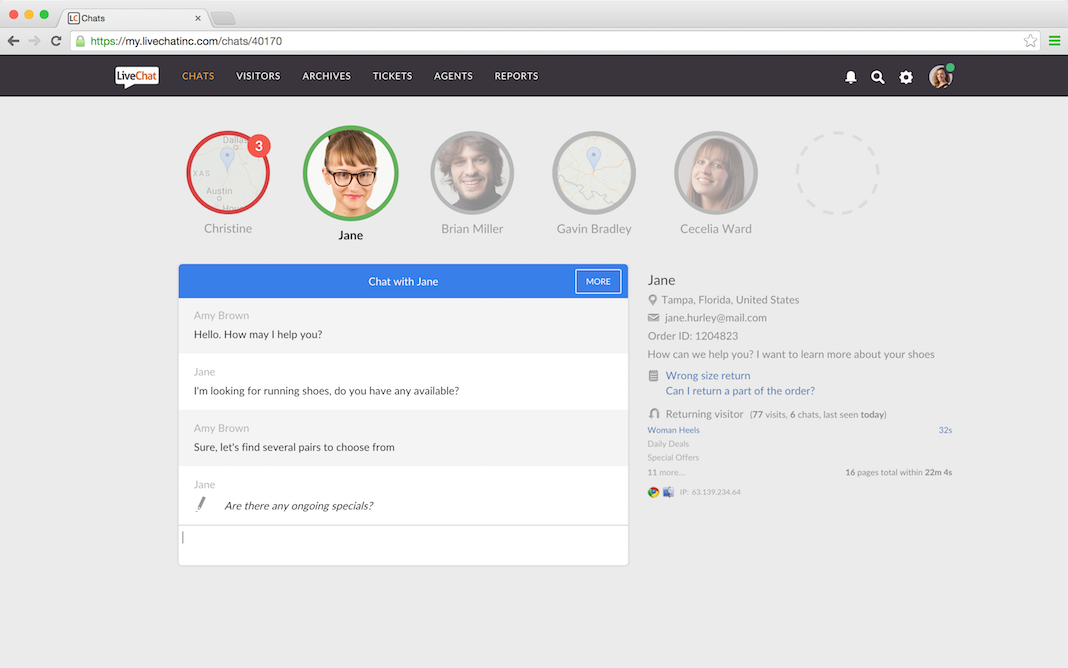 How can you install live chat on your website?
Frankly, it couldn't be easier. Copy a HTML code to your website or use a plugin and respond to visitor's chats right away! Thanks to LiveChat's user friendly applications, chatting with customers and providing amazing customer service has never been simplier. You can use your favourite browser, desktop or mobile application.
If you need any tips regarding the implementation, the LiveChat's support is at your service 24/7! You can ask any question at any time and find out on your own how quick, easy and intuitive is chatting!
See how simple it is, customer service software from LiveChat on your website!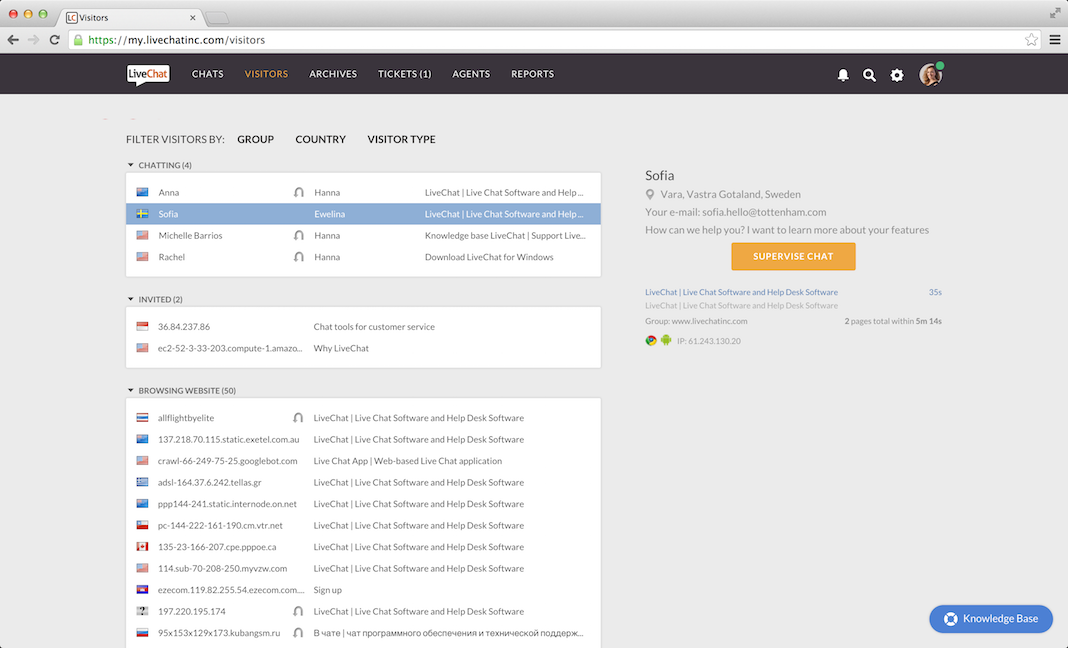 How can live chat help your business?
Customers love live chat. Ease of use and ability to contact agents in seconds makes a great customer service software. And not just that! Being able to ask any question at any time greatly increases the chance that customers will buy your products!
Offer real-time assistance to your customers and increase their happiness at the same time. Soon you will notice that your conversion rate skyrockets. Informed and happy customers buy more!
Earn more with LiveChat for free! Sign up for a free trial of our live chat software!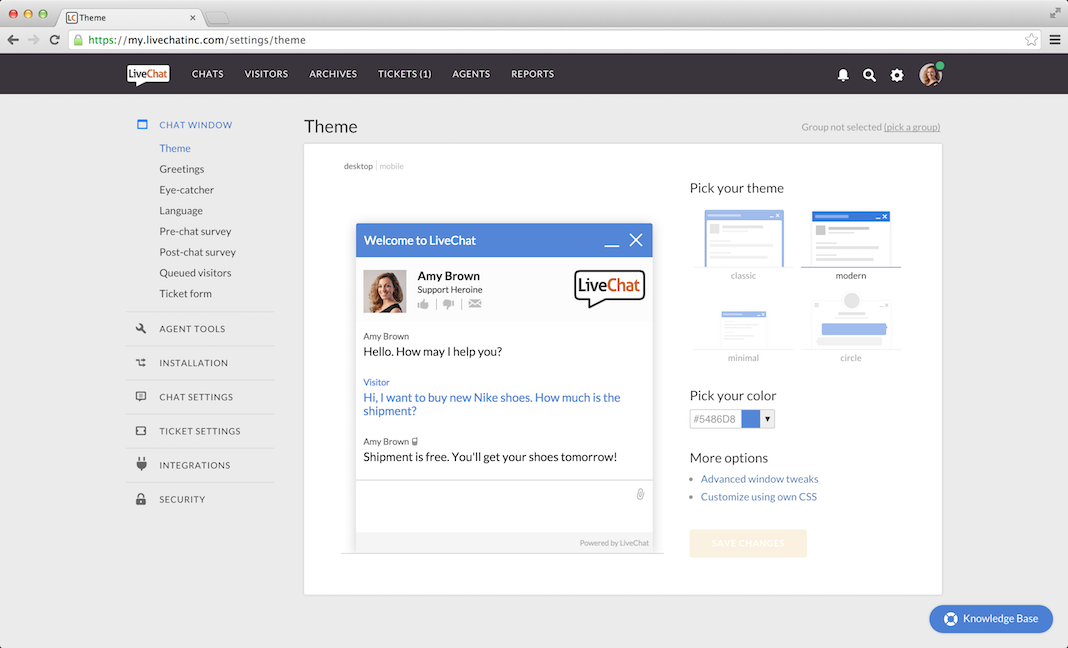 How does LiveChat work?
Imagine that you want to buy a pair of running shoes. You enter a shoe store's website and you find a model you'd like to buy, but your size is out of stock. Obviously, you'd like to know when your size will be available. Wouldn't be great if you could ask your question immediately, without making phone calls or writing emails?
Luckily, it is possible with live chat software. All you need to do is to click on a chat icon and you can instantly chat with an agent! You get your help immediately, without phone costs and without waste of time!
LiveChat allows you to chat with customer service in a flash. You don't need to install any software. All you need to have is a computer and internet connection! Easy, isn't it? Imagine how pleased will be your clients!
Make customers' life easier and use customer service software from LiveChat!!